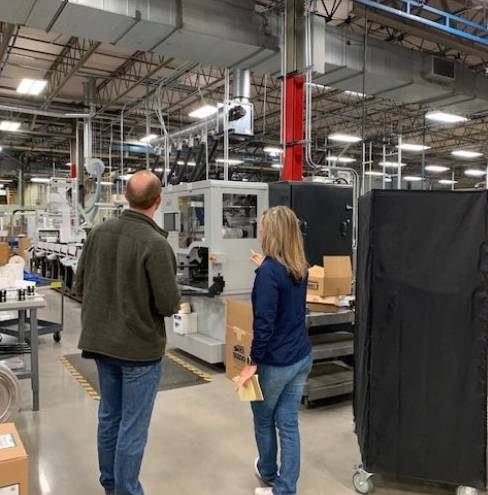 HVAC Checklist for First Time Home Buyers 
Have you just moved into a previously owned home? While the property may have passed electrical and plumbing inspections, this doesn't always mean that important components of your new house were as well maintained as they should have been. In fact, the HVAC system may have received very little attention during the selling process. In order to avoid future issues, it's important to check your heating and air conditioning units to ensure that they are up-to-date and ready to perform optimally for your household. The technicians at Absolute HVAC Service proudly offer a wide selection of services for local clients, including heating and air conditioner repair, new system installations, maintenance, HVAC repair, and inspections in Oakwood, GA, and surrounding communities. Here are the most important HVAC-related factors to consider when moving into a new home.
Manufacturing and Installation Dates
Check your system or documents for the dates your HVAC unit was manufactured and installed. Keep in mind that the two dates can vary, depending on how long your specific HVAC model was stored before it was installed and used for the first time. Knowing these dates can help you stay prepared for maintenance and repair milestones along with its estimated lifespan. It will also give you an indication as to how many years it will be before a replacement is needed.
Installation Service Company
Another piece of data that is helpful to have on hand is the name of the company that installed the HVAC system. This could be more difficult to find out, but sometimes the previous owner may have kept paperwork associated with their maintenance and repair services. With this information, new property owners can more easily assess the level of service quality.
Maintenance Schedule
The previous owner or the previous service company may also be able to provide you with details about maintenance and repair services. Acquiring these details may seem tedious, but knowing how well the HVAC system has been taken care of is worth it. For example, it is helpful to know how long it has been since the filter was changed or which parts of the system have recently been replaced.
System Rating
If possible, it's also a good idea to find out the rating of your particular HVAC system. This can help you understand the efficiency level of your specific model and whether or not any recalls or defects have been reported.
Do You Need Professional HVAC Repair or Maintenance Services? Give Us a Call
While investigating the condition of your new heating and cooling system, did you notice that something wasn't right? If you suspect that you need a heating system replacement or air conditioner repair service, then you don't have to wait. Get the help you need today by calling the professionals at Absolute HVAC Service. Contact our office for more details about our services or to schedule an appointment for your next inspection, maintenance checkup, or HVAC repair in Gainesville, Georgia, or a nearby city.