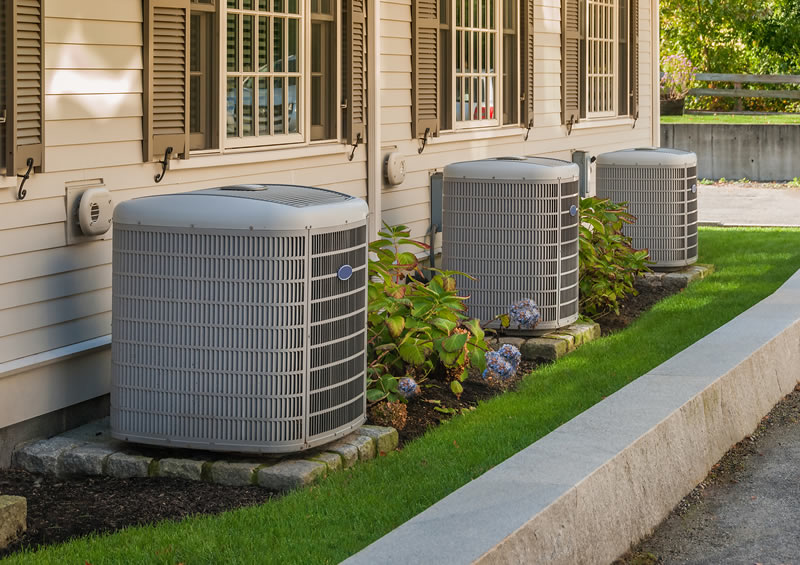 HVAC Service in Dahlonega, GA
Is your air conditioner refusing to work? Have you been putting off an AC unit installation but are tired of dealing with uncomfortable conditions in your home or office space? Then let our AC installers in Dahlonega help you achieve the lasting results you want. If you've been looking online for "AC repair near me," then call the specialists at Absolute HVAC Service today. Our HVAC repair and AC unit installation technicians provide premium residential services for local customers, including air conditioner maintenance, AC unit installation, and HVAC repair and air conditioner replacement in Dahlonega, Georgia, and nearby communities.
Benefits of Investing in a New AC Unit Installation
Whether you're living in a home that never had central air or you need to invest in an air conditioner unit replacement, investing in a new AC unit can be very beneficial. Trying to use portable fans to stay cool can be cumbersome and expensive. And unfortunately, taking this approach is still largely ineffective at keeping rooms at a consistently comfortable temperature. Our AC installers in Dahlonega can help restore the enjoyment of your daily activities, no matter what season it is.
The Importance of Air Conditioner Maintenance and AC Repair in Dahlonega, GA
If you already have a fairly new air conditioner installed, then the best way to ensure its longevity and efficiency is to invest in professional maintenance and HVAC repair in Dahlonega, GA. Changing filters, monitoring electrical components, and repairing small parts when needed is the key to avoiding frequent major repairs or premature replacement of the entire system. We offer a wide selection of services, from urgent repairs to routine inspections.
Why Should Property Owners Hire a Professional HVAC Company?
Repainting the living room and refurbishing countertops are just a few examples of the many DIY property improvements that owners can safely perform. However, when it comes to repairing, replacing, or installing an HVAC system, it's best to hire professionals who can accomplish the task safely and with accuracy. Mistakes made when performing complex HVAC services can lead to potential electrical hazards, ineffective systems, and additional repairs in the future. When you hire a qualified HVAC company like Absolute HVAC Service, you can rest easy knowing that your investments are in good hands.
Do You Need "AC Repair Near Me"? Call Absolute HVAC Service Today
Are you ready to hire a reliable HVAC company that will put your needs at the top of their priority list? Then call Absolute HVAC Service and find out how we can help you achieve your goals. From routine air conditioner maintenance services to urgent air conditioner replacement in Dahlonega, our professionals have the training and experience needed to help improve your living area or workspace. Our friendly staff is always available to answer any questions you may have. So, please contact our office to learn more about our services or to schedule an appointment for your next AC unit installation, air conditioner unit replacement, or HVAC repair in Dahlonega, GA.
Heater Repair | Heating Unit Replacement | Furnace Replacement