HVAC Service in Cornelia, GA
It might be easy to take the AC unit installation for granted when everything is fine and dandy, but do not fall into complacency. Schedule routine air conditioner maintenance and timely AC repair to enjoy the full life expectancy of your AC unit. Absolute HVAC Service is proud to be a local, veteran-owned HVAC company offering HVAC repair in Cornelia. We have you covered on anything from the initial AC installation to the eventual air conditioner unit replacement. Call Absolute HVAC Service to get in touch with a live representative. Let us know what you need, and we will be happy to schedule an appointment or arrange an emergency HVAC repair.
Keep Your HVAC in Shape
Your HVAC system is working for you around-the-clock, whether you realize it or not. Many homeowners take this for granted until it stops working. Complacency can be costly. Be proactive and schedule routine HVAC maintenance. Periodic inspections can catch small issues or vulnerabilities early on, saving you from a headache down the line. Our multi-point tune-ups make sure your HVAC is working efficiently and effectively. You may not notice the improvement in energy efficiency until you check your utility bill, but you will certainly sense the change in air quality! Call Absolute HVAC Service to speak with a live representative and schedule your appointment today.
AC Repair in Cornelia, GA
There is no time to waste when it comes to AC repair. The HVAC system is a combination of many components that depend on one another for the whole to work. An issue with one part of the HVAC system can certainly damage other parts. If you want to curtail that spread of issues or prevent small issues from turning into big problems, then arrange an AC repair in Cornelia without delay. A timely AC repair can save you from an untimely, and premature, air conditioner replacement in Cornelia. The technicians at Absolute HVAC Service are always happy and ready to help. Call now to schedule an appointment or arrange an urgent dispatch.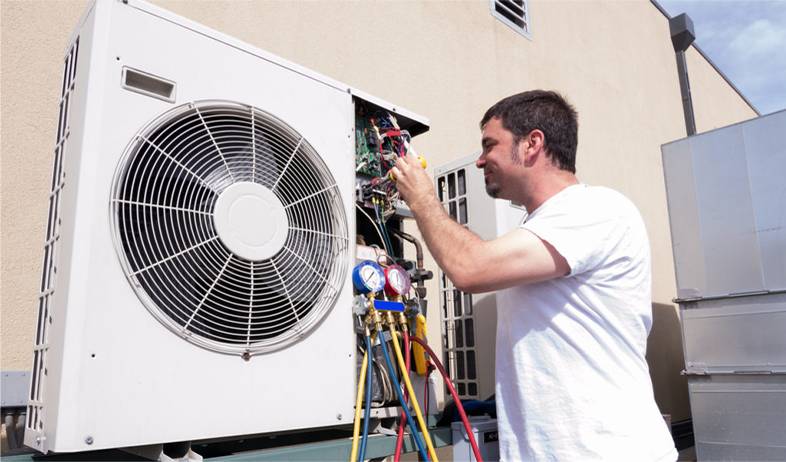 Time For a New Air Conditioner?
The HVAC system is incredibly reliable, but it is not going to last forever. Most units can last upwards of 20 years before constant disrepair forces a replacement. Accidental damage and neglect can cut that life expectancy far shorter. If you are finding yourself regularly searching the web for "AC repair near me," then it might be time for an air conditioner replacement.
You do not have to wait until your HVAC system is dead to get rid of it. Many homeowners upgrade their old units to take advantage of modern features and improved energy-efficient in newer models. If you are interested in moving up to a better HVAC system, then call your local AC installers in Cornelia at Absolute HVAC Service.
Emergency HVAC Service Available
Absolute HVAC Service is a locally owned company dedicated to the community. We want everyone to enjoy perfect temperatures around-the-clock. This is why we offer emergency AC repair in all areas of Cornelia, GA. Call now to speak with a live representative!