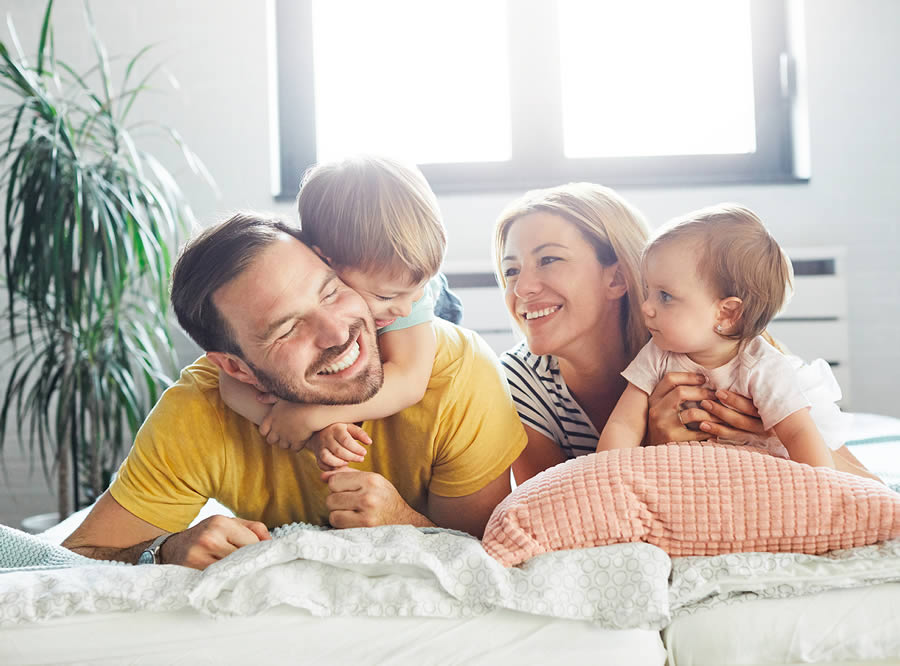 Indoor Air Quality Services
Does it feel like the air inside your home or office space is always full of dust? Are you or members of your household beginning to suffer from allergies or respiratory problems? Then your HVAC system may need to be inspected. The professionals at Absolute HVAC Service have a wide selection of premium services for local property owners that can help improve indoor air quality in Oakwood, Georgia. So, if you've been searching online for ways to take care of poor "indoor air quality near me," then you are in the right place. Speak with our experienced team today and find out how our HVAC maintenance services can help you breathe easier.
The Importance of Indoor Air Quality
The air inside your home or business needs to be of the best possible quality. Otherwise, those living or working on your property could begin to suffer discomfort or even develop illnesses. HVAC systems help to circulate and filter the air, trapping pet dander, mold spores, pollen, bacteria, soot, dust, and other debris so that your lungs can have a break. Unfortunately, if the system isn't well maintained, then the air quality can suffer, leading to respiratory issues, increased allergies, and other health hazards.
Common HVAC Related Issues That Could Reduce the Quality of Your Air
There are many possible reasons why your HVAC problems could be contributing to poor air quality. Filtration is often one of the most common causes. The filters inside your HVAC system are designed to remove allergens, dust, and other problematic debris that would otherwise circulate throughout your property. Over time, these filters become full and will get clogged if they aren't maintained. Clogged filters will not only contribute to dirty air, but they will also put more strain on your HVAC system as a whole, resulting in frequent HVAC repairs and premature replacement. Another potential cause of reduced air quality could be a lack of air circulation. This can happen with the blower motor either isn't turned on, or it is dysfunctional. Check to see if your fan is set on "auto" or "on." If you switch it to "on," and the circulation still doesn't improve, then you might need a professional repair.
How Can an HVAC Company Improve Indoor Air Quality in Oakwood, GA
In most cases, poor indoor air quality can be largely attributed to a lack of HVAC maintenance. If you want to improve the functionality, longevity, and efficiency of your heating and cooling system, then it's critical that you prioritize maintenance tasks like routine inspections and changing out the filter regularly. Likewise, if the air has become poor because of circulation issues or due to other defects of your HVAC system, then a professional can perform a repair or replacement to ensure that your air quality improves as much as possible.
Do You Need Help with Your Indoor Air Quality in Oakwood, Georgia?
Are you still searching Google for ways to fix your poor indoor air quality near me? If so, then there's no need to wait. Get the help you need right away by calling the professionals at Absolute HVAC Service. Our technicians proudly offer premium services that can help improve the health and comfort of your indoor living and workspaces. Contact our office for more details or to schedule an appointment with an HVAC technician in your Oakwood, Georgia, area neighborhood.