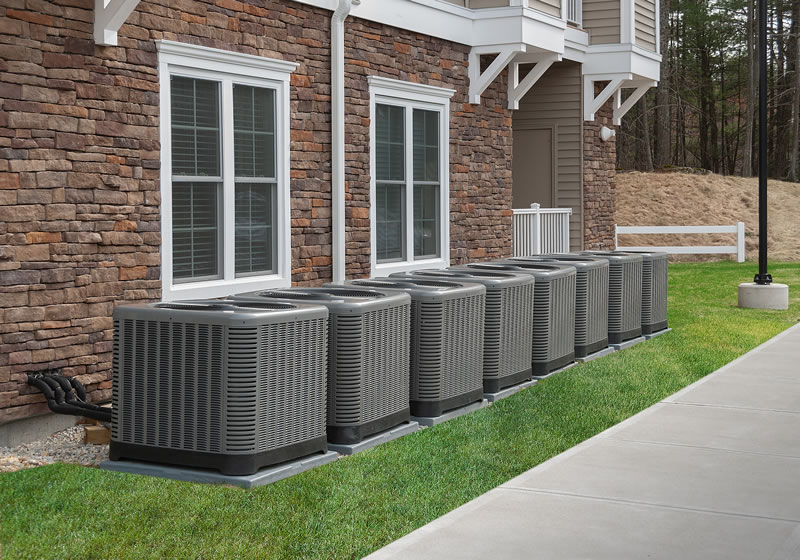 How to Choose Between a Heat Pump and an Air Conditioner
Are you tired of dealing with the heat but are not sure which cooling system to install? Thanks to advancements in technology and manufacturing, there are a lot of options available for today's property owners. While this is a good thing, the process of selecting the right unit can be challenging for some homeowners and businesses. The specialists at Absolute HVAC Service offer premium services for local property owners, including HVAC unit installation and air conditioning repair in Oakwood, Georgia, or a surrounding metro area location. If you are trying to decide whether a heat pump or an air conditioner is the right option for you, read below for some helpful information.
Air Conditioner
The majority of homes use air conditioner systems to stay cool during high temperatures. They operate by recirculating the air that is already inside your property. Air conditioners contain three very important components called an evaporator coil, condenser coil, and compressor. These parts utilize refrigerant to cool down hot, humid air. A fan is then used to blow the cooler air through your vents, and the process repeats until the general indoor temperature reaches the homeowner's chosen setting.
Heat Pump
A heat pump cools a house by absorbing heat from the inside of the home and transferring it outdoors. By doing this, the temperature inside the home is lowered, and the air is cooled. However, the difference between a heat pump and an air conditioner is that a heat pump can also heat a home. In the winter, a heat pump absorbs warmth from the outdoors and transfers it indoors, raising the temperature inside the home. Therefore, heat pumps provide both heating and cooling for homes, making them a very efficient option.
Choosing the Right System for Your Property
Are you wondering which kind of system is right for your unique needs? Here are some things to consider when making your decision:
The climate you live in: If you live in an area with very cold winters, a heat pump may not be the best option for you. In these cases, an air conditioner may be a better choice.
The size of your home: The larger your home, the more powerful system you will need. A heat pump may not be able to effectively cool or heat a large home.
Your budget: Heat pumps tend to be more expensive than air conditioners. If cost is a major factor in your decision, an air conditioner may be the better choice.
Do You Need an HVAC Unit Installation Service? Call Absolute HVAC Service Today
Have you determined that an HVAC unit installation or heat pump installation is the right move for you? Then get the quality care you need from the dependable professionals at Absolute HVAC Service. Contact our office for more details about our commercial and residential services or to schedule an appointment for your next air conditioner installation or air conditioning repair in Oakwood, GA, or another nearby community.