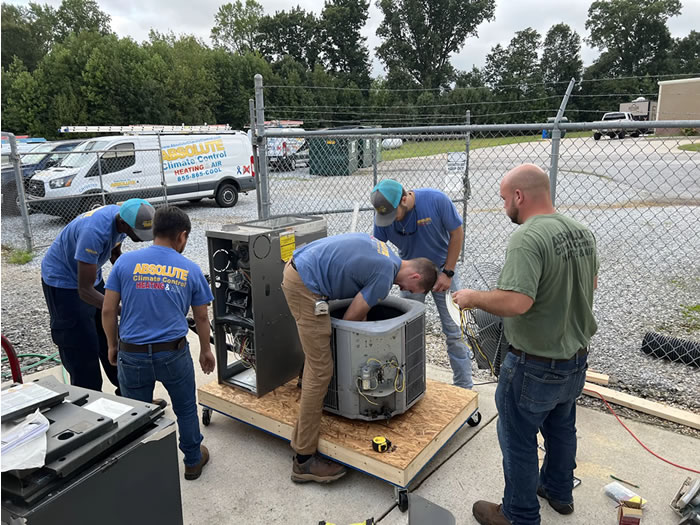 HVAC Repair Services
There is never a good time for an air conditioner to break down, but there certainly are bad times. If you suddenly need an urgent AC repair, then keep calm and call Absolute HVAC Service. We are your local source for quick and reliable HVAC repair. With years of industry experience, regularly trained technicians, and advanced tools and technology on hand, Absolute HVAC Service is ready to get to the source of the issue and deliver long-lasting results. Don't postpone your HVAC repair for another day. Call Absolute HVAC Service to get a free price estimate and schedule a flexible appointment today. We can even arrange an emergency AC repair. Our live representatives and dedicated technicians are on standby for your call.
Signs of Trouble
You know it is time to call for an AC repair when the air conditioner is only blowing warm or hot air, but there are other signs of trouble to consider. Be on the lookout for some of these common signs of trouble:
Poor Airflow: An air conditioner is nothing without airflow. Poor airflow can be a sign of a clogged air filter, a broken motor, or something wrong with other components. Change filters once every three months and perform routine maintenance to ensure proper airflow.
Short Cycling: The HVAC system is going to turn on and off in routine cycles, but if the unit is cycling too frequently, then you should call a technician. Short cycling can shorten the life expectancy of your HVAC system and waste lots of energy!
Humidity: Your air conditioner doesn't just cool the air. It also moderates humidity levels. If the humidity is getting uncomfortably high, then your air conditioner might be slacking off.
Leaks: Condensation is normal, but steady dripping is a problem to be addressed without delay. That liquid could be refrigerant and should not leak into your home.
Foul Odors: Does something smell fishy? Call a technician if your HVAC system is giving off rancid smells. Mold, bacteria, and other debris could be causing that stench.
Delaying Repairs Can Mean Big Bills
Be vigilant and proactive. Keep your eye out for signs of trouble and call for a repair as soon as possible. Delaying repairs can mean wasted energy and massive headaches down the line. Don't wait for small issues to spiral into big problems. Call Absolute HVAC Service to arrange an urgent HVAC repair whenever you notice something wrong with your system.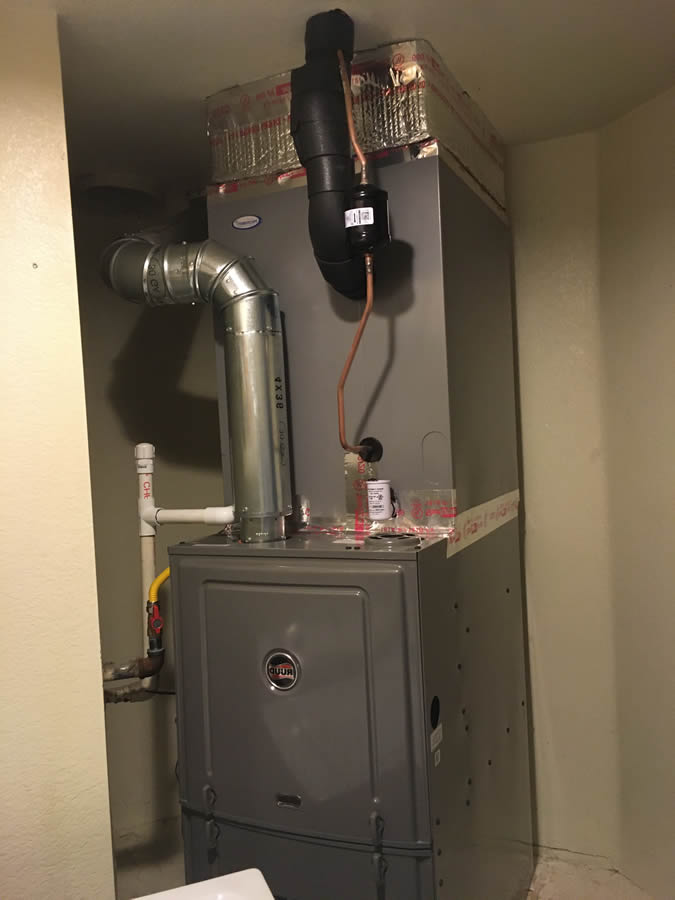 We Offer Repairs AND Replacements
Absolute HVAC Service is your one-stop-shop for all of your HVAC needs. We have you covered with everything from the initial installation to the inevitable replacement. Whether you need a heater repair or an air conditioning unit replacement, the technicians at Absolute HVAC Service are ready to help.
Emergency HVAC Repair Available
You don't have to put up with the discomfort of a faulty HVAC system. Call Absolute HVAC Service at any time of the day to speak with a live representative and request an emergency HVAC repair. We are always happy to help.